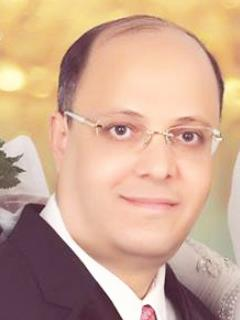 A.Professor. AHMED EL-HASHASH, Zhejiang University
Professor Ahmed Hashash has completed his PhD from Manchester University, UK. He is a fellow of the California Institute of Regenerative Medicine (CIRM) and New York University Medical School (MSSM), USA. Prof. Ahmed Hashash worked as a senior biomedical research scientist at Mount Sinai School of Medicine of New York University and Children's Hospital Los Angeles. He was Assistant Professor and Principal Investigator of Stem Cell & Regenerative Medicine at Keck School of Medicine and Ostrow School of Dentistry of The University of Southern California, USA. In 2016, Prof. Hashash has joined The University of Edinburgh, Edinburgh Medical School-Zhejiang International Campus, (ZJU) as Tenure-Track Associate Professor and Senior Principal Investigator of Biomedicine, Stem Cell & Regenerative Medicine. He is also adjunct Professor at the School of Basic Medical Science and School of Medicine, Zhejiang University. Prof. Hashash has several breakthrough discoveries in genes/enzymes that control stem cell behavior and regenerative medicine. He has published more than 25 papers in reputed international journals and serving
as an editorial board member of repute. Prof. El-Hashash acts as a discussion leader at the prestigious Gordon Research Seminar/Conference in USA, and a Peer Reviewer/ International Extramural Review for The Medical Research Council (MRC) grant applications, London, UK. He is invited to speak at several international conferences in USA, Spain, Greece, Egypt and China. He is the editor or author of several books on stem cell and regenerative medicine.
Dr. Jaishankar Bharatharaj

Bharath Institute of Higher Education and Research, India
Auckland University of Technology, New Zealand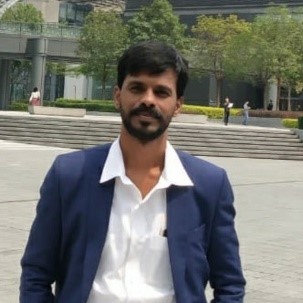 Title: Robots in Healthcare targeting Therapy and Companionship
Abstract:
The increasing deployment of robots in recent decades has inspired new boundaries for human-robot interactions from manufacturing to health industries. Particularly, assistive robotics has found new directions in recent years and been used in numerous applications, including, elderly care, and autism therapy. With inspiration from nature, bio-inspired robots can provide solutions to various problems, which have been applied successfully in real-world situations. Specifically, animal-inspired robots have received notable acceptance in therapeutic and companionship settings, such as therapy for the elderly, children with autism spectrum disorder, and patients with dementia. A number of animal-like robots are developed to provide the benefits of animal-assisted therapy, while overcoming shortfalls, such as biting, allergies, and animal-spread diseases. Autism therapy is one such area for the deployment of animal-inspired robots to improve the lifestyle of children with autism spectrum disorder.
This keynote speech will discuss on robots in healthcare settings focusing on the benefits of the design and development of biologically inspired robots targeting companionship and therapeutic benefits including, learning, social interaction, and stress reduction.
Experience:
Jaishankar completed a B.Sc. and M.Sc. in Computer Science and Information Technology respectively. During his PhD at AUT (New Zealand), Jaishankar developed a parrot-inspired robot to improve learning and social interaction of children with ASD. His research has also proved to reduce stress levels of children with ASD through interaction with the parrot robot. He holds certification in quantitative research methods and engineering design methods.
Jaishankar's research interests are in healthcare robotics and investigation into the design and development of biologically inspired robots for therapeutic and companionships to human stakeholders. He is a co-founder of the PAIR LABS (India and New Zealand) that investigates the psychosocial aspects of robotics among various stakeholders across the globe.
Dr Bharatharaj is Section Editor, Review Editor, and Reviewer of high-quality journals in Springer, Frontiers, and IEEE transactions. He is also serving a member of several international conferences.
Dr. Hossein Hosseinkhani

Innovation Center for Advanced Technology, Matrix, Inc. , New York, NY, USA
Title: Artificial Intelligence (AI) in Biomedical Engineering
Abstract:
Artificial intelligence (AI) refers to the simulation of human intelligence in machines that are programmed to think like humans and mimic their actions. Recent advances and applications of artificial intelligence (AI) in medicine via emphasizing this research area with novel biomaterials technology have shown great interest in medical applications. The way AI rapidly processes large amounts of information and arrives at likely causes for symptoms can drastically reduce the diagnosis-treatment-recovery cycle for many patients. The present seminar is divided into two parts; in the first part I will discuss the basic principle of the AI technology. In the second part, I will discuss the recent applications of AI technology in healthcare. I will further show some of our recent project in which AI technology has been used in biomedical engineering including in cancer, diabetes, biosensor, and tissue engineering.
Experience:
Dr. Hossein Hosseinkhani, Chemical Engineer, has 30 years of experience in biomedical engineering in both academia and industry in biomedical engineering research and development, which includes several years of basic science research experience in a number of premier institutions related to the structure and function of biomaterials, and in polymer-based medical implants development in the medical device industry. He is inventor of 22 International patents, several of which are licensed to companies acting in the biomedical fields and translated to 7 commercial products. He authored more than 100 scientific papers published on peer-reviewed Journals, 5 books (H-index: 46 Google Scholar). He is the founder of Matrix, Inc. a world leading biotech company dedicated to healthcare technology to improve patient's quality of life.